Do you have a bluegrass recording you would like to air in the mountains of Southwest Virginia? Send your music to the address below or audio files accepted at the e-mail address. Our DJ request/interview line is 276-889-1387 or if busy call 276-889-1380 M-F 1-5 PM.
Serving Russell, Washington, Scott, Wise,
Dickenson, Buchanan, Tazewell and Smyth Counties
In memory of "Lady Big Foot"
05/16/09
JDzBluegrassexpress.com is streaming on WLRV.com Monday thru Friday 1-5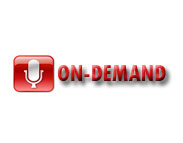 "All Aboard" For The Bluegrass Express with JD Jessee. Get your ticket now for the best bluegrass music, from your Old Time Favorites to new releases! This is a bluegrass radio program which remains loyal to the traditional hard driving bluegrass of the mountains. We do not play reinvented bluegrass with jazz variations. Tune in today for Bluegrass and old time string band in it's original form. Most of the artists we feature are from the surrounding mountainous region including Ralph Stanley & The Stanley Brothers, Larry Sparks, Jim and Jesse, The Barton Brothers, Rabbit Ridge Peapickers, Sykes Brothers, Russell County Boys, Bluegrass Kinsmen, East Kentucky Tyme and The Scott County Boys just to name a few. JD will be your conductor Monday - Friday 1:00 - 5:00 P.M. Place your request today at 276-889-1387 or band interview at 276-889-1380.
If you haven't listened to the Bluegrass programming on WLRV lately, "Tune In And Find Out What You Have Been Missing!"

JD Jessee, JDz Bluegrass Express,
216 Thomas RD, Lebanon, VA, 24266-7092
Phone: 276-889-1387 if busy call
276-889-1380, Fax: 276-889-1388


E-Mail JD At The Bluegrass Express Radio Show
WLRV 1380 AM


Christian eBuy Christian Business Directory - Fastest Growing Christian Business Directory on the Net!
Copyright: 1998-2012, JDzBluegrassExpress.com All Rights Reserved

---

New Carter Family songs at Carter Family CD.com

Tune in Mon-Fri from 1-5 PM for JDz Bluegrass Express

Cindy Baucam Sat. 6:30-8:30 AM

Into The Blue With Terry Herd Saturday Noon till 3 PM

Tim White Bluegrass Sat. Show 3-5 PM

With Phil Nesbaum Sat. at 5 PM